TRICARE Evaluation, Analysis and Management Support (TEAMS)
TEAMS provides a vehicle for the Military Health System (MHS) to obtain services in support of policy development, decision-making, management and administration, program and/or project management and administration (Category 2).
Prime: Axiom Resource Management, Inc.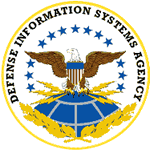 GSM-Engineering, Transition and Implementation (GSM-ETI)
GSM-ETI provides the support necessary to DISA to carry out required engineering, transition/implementation, integration; connection approval and IT service management activities, in support of existing and future DISN networking capabilities.
Prime: TurningPoint-EMW Joint Venture
NATO Support Services Contract
NATO Support Services Contract for Area 4 Support to Cyber Defence (SSC/4) from the NATO Communications and Information Agency (NCI Agency). Under the contract, a wide range of services is provided throughout the various NCI Agency directorates. The services or "competency areas" include all facets of Cyber Defence.
Prime: EMW, Inc.
Transformation Twenty-One Total Technology Next Generation (T4NG)
The Veterans Affairs Transformation Twenty-One Total Technology Next Generation (T4NG) is a Multi-Agency Indefinite Delivery/Indefinite Quantity (IDIQ) contract with a base ordering period of 5 years and one 5-year option period (a total of 10 years), with a program ceiling of $22.3 billion to support information technology infrastructure improvements, cyber security, and operations and network management.
Prime: Kforce Government Solutions, Inc.
Simplifying Management and IT Solutions